Sightseeing around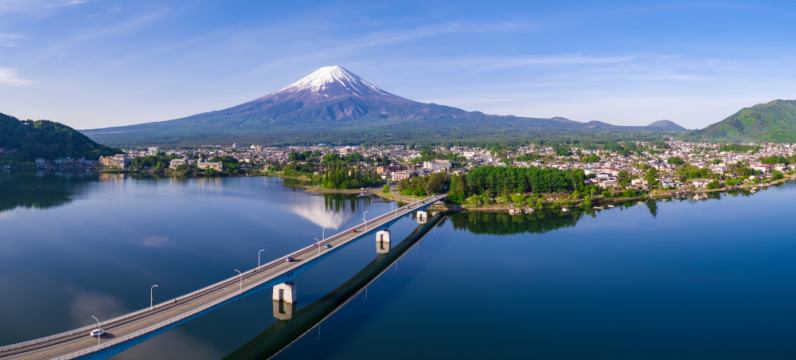 Fujisan and the healing town of Lake Fujikawaguchiko Town(Fujikawaguchi)
Fujikawaguchiko Town is Fujikawaguchiko Town in the middle of Japan, north of Fujisan, a World Heritage Site.
Around is surrounded by lush mountains, one of the Fuji Five Lakes, four of the lake Lake Kawaguchiko (Kawaguchi), Lake Motosuko (Motosu), Lake Shojiko (Lake Shoji), Lake Saiko (West Lake)" have, The beautiful look of the season changes for each lake.

It is a resort area that can be accessed easily from the center of the city, with access to the Chuo Expressway, high-speed bus terminal station, and the Fujikyuko Line terminal station.
Multiple tour buses run from Kawaguchiko Station.

Fuji Mt. Fuji, there are plenty of activities such as Aokigahara Jukai Nature Guided Tour, walking with an official guide, and marine sports.
Various events are held at tourist spots throughout the year.You can enjoy different charms depending on the season.

In addition, it is a tourist base for Fujisan and Fuji Five Lakes, where you can relax and enjoy hot springs, gourmet food, and relaxation.